Branding, Illustration, & lettering
Grind City Brewery is a Memphis, Tennessee based independent brewery who makes civic pride the centerpiece of their brand. Hence the name "Grind City". I was tasked with creating a several labels for the brand as well as creating branded campaign imagery for the subsequent rollout of each product.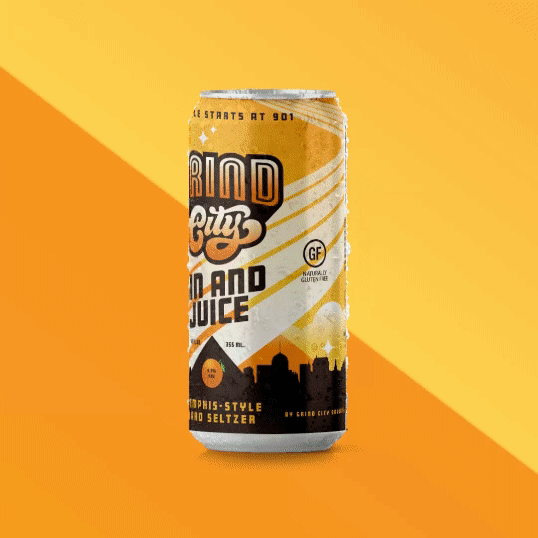 A "crushable" traditional American Lager, the name Poppy's Pils was taken from a story about the grandfather of one of the brewery's owners who would often remark on the medicinal properties of the brew. For this design we wanted to harken back to a traditional beer label look and feel using a custom script logotype and midcentury fonts. Using pill capsules in place of the wheat berries added a nice visual metaphor that completed the design.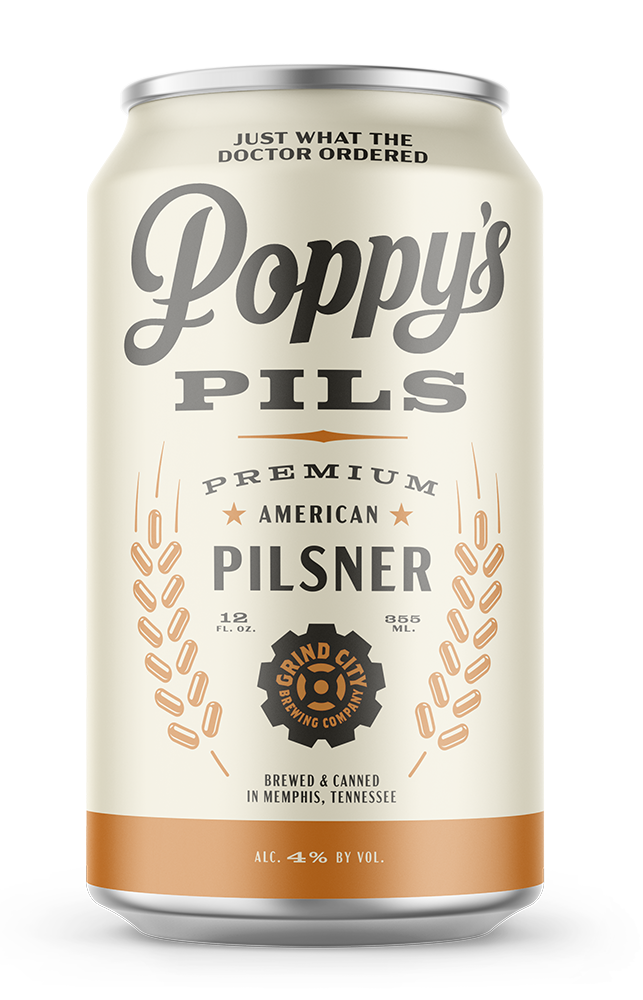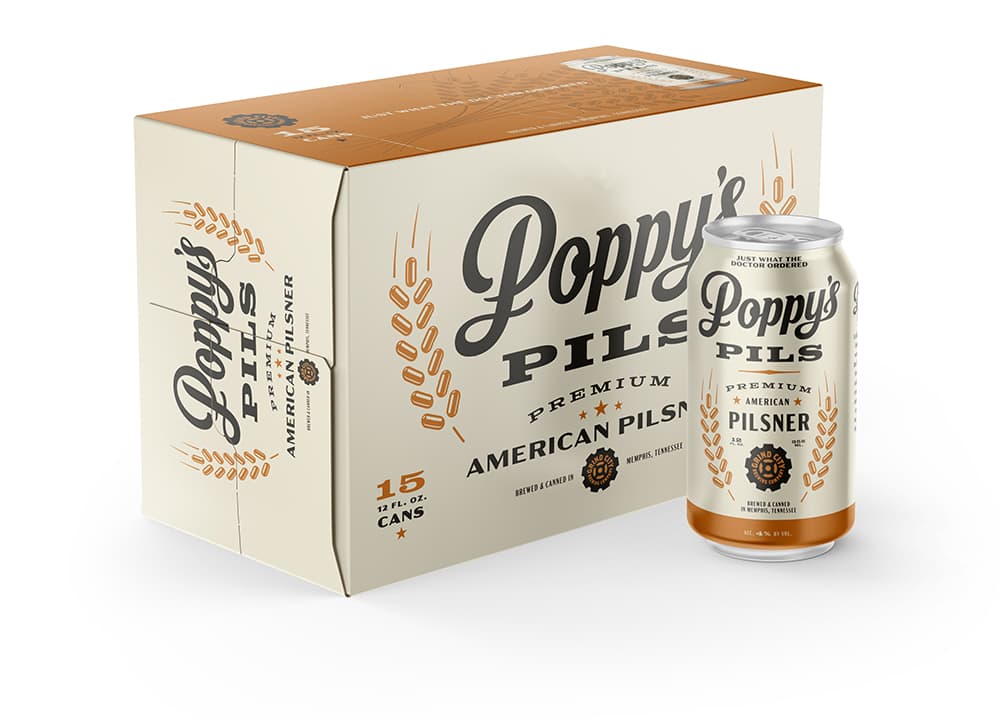 This label design for the cleverly named Godhopper presented a challenging but fun illustrative task. I enjoyed integrating hops into every aspect of this this gangster portrait. Original art drawn in Procreate on the iPad Pro and finished for production in Adobe Illustrator.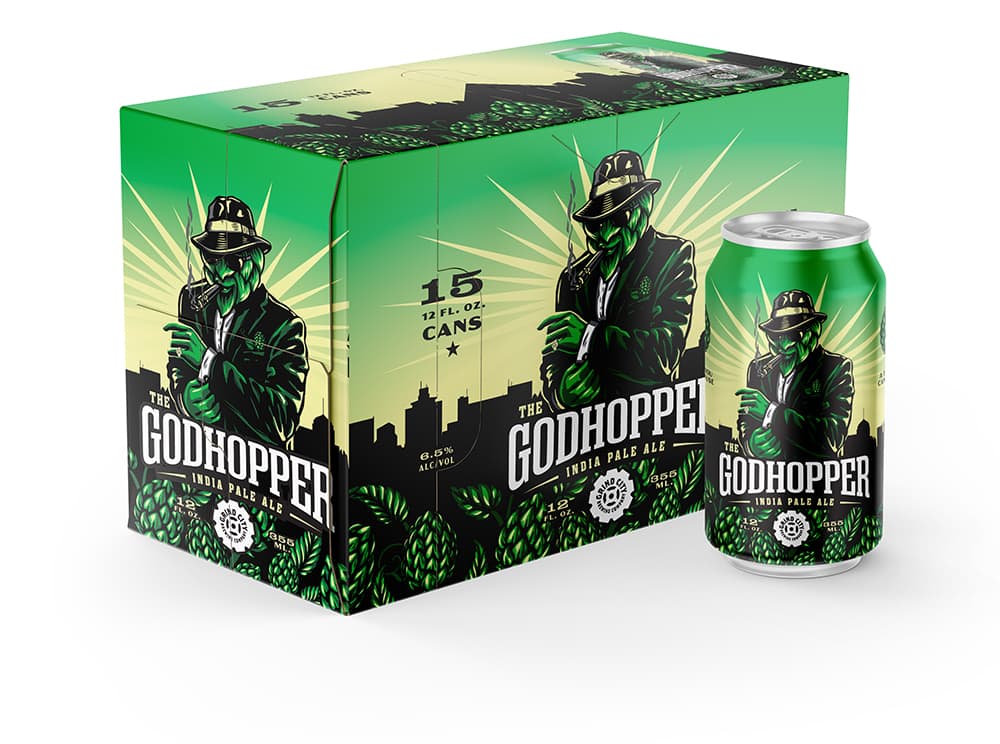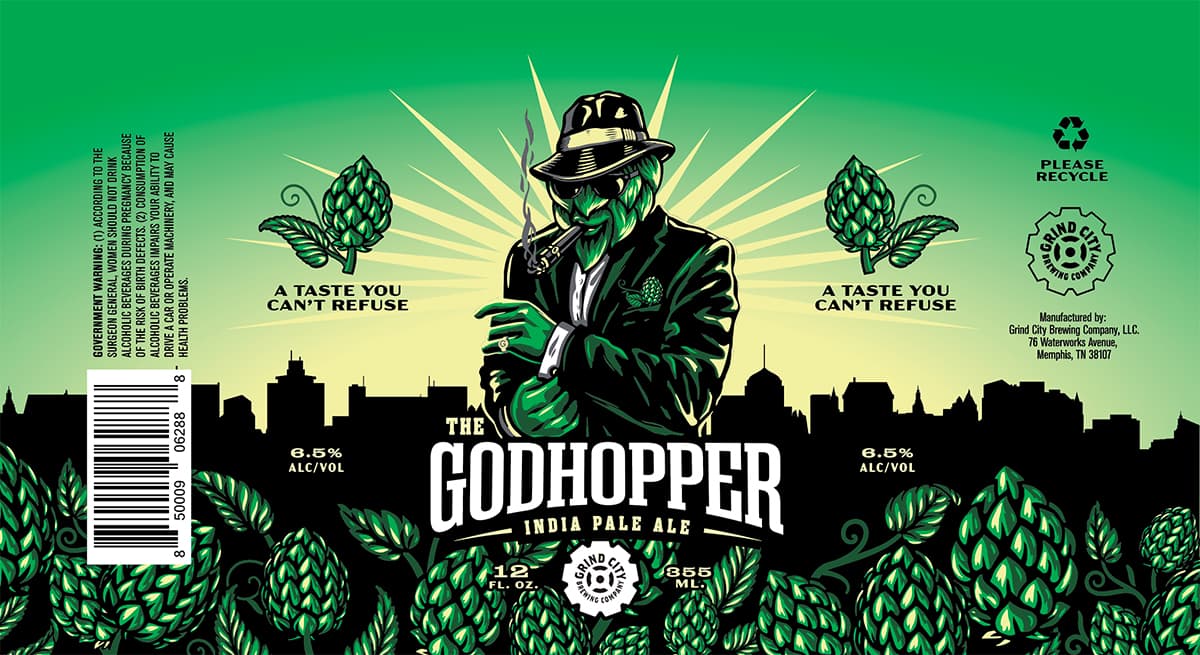 Grind City Memphis Style Hard Seltzer
These labels needed to be bright, lively, and most of all soulful. The hand lettered logotype was meant to evoke Memphis' musical heritage, and the background diagonals complete that 70's Memphis soul feel.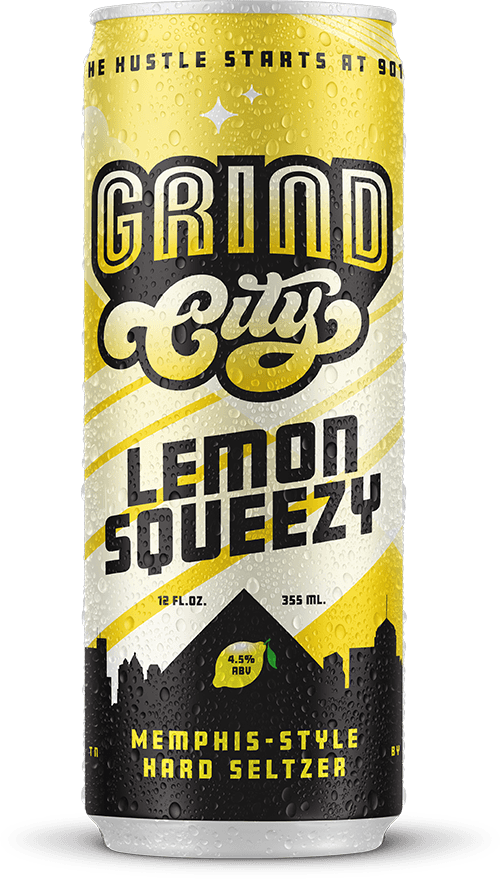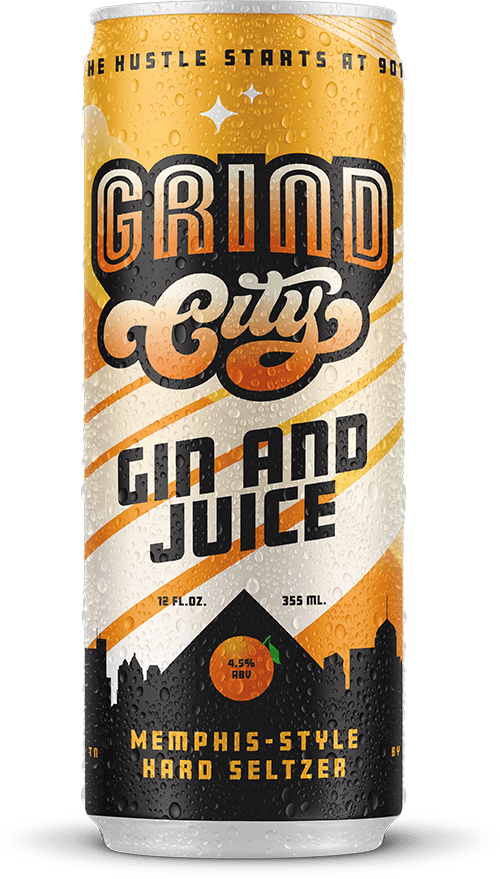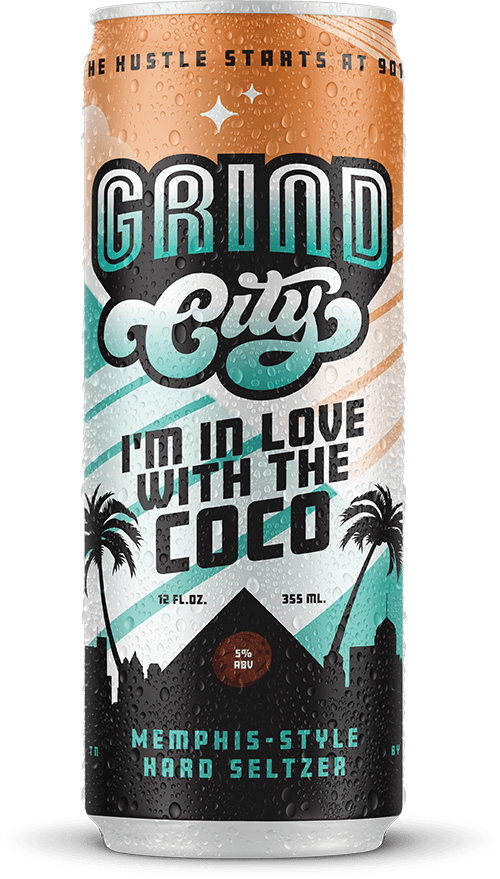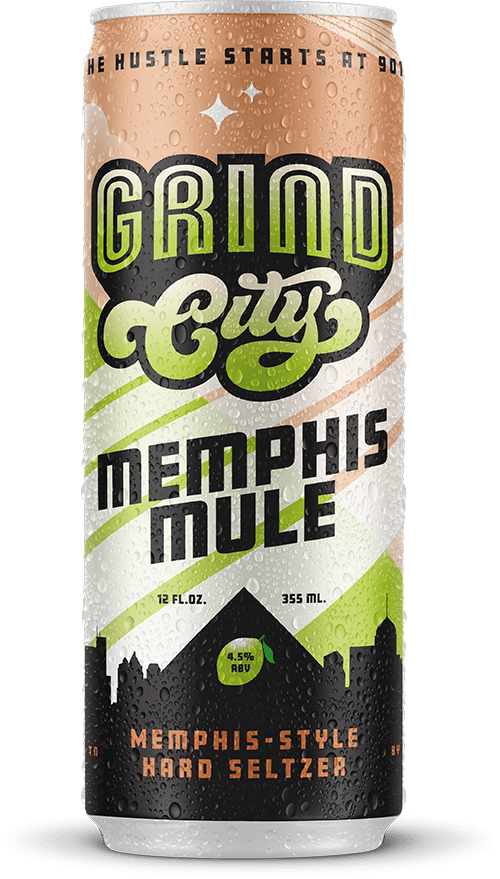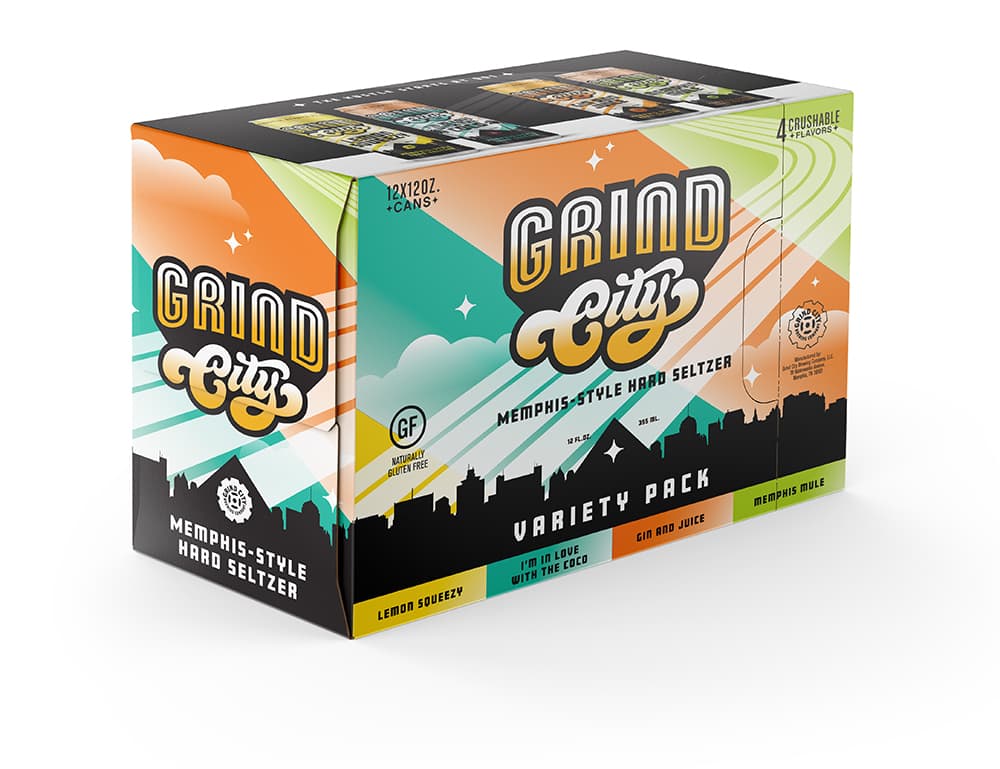 None of the sugar, All of the Buzz is the tagline for this crisp sugar free hard seltzer made from honey. Targeted towards the more health conscious drinker, the logo and label design needed to be clean and modern. For this line of seltzers we chose a distinct color for each flavor and completed the look with a subtle honeycomb background texture.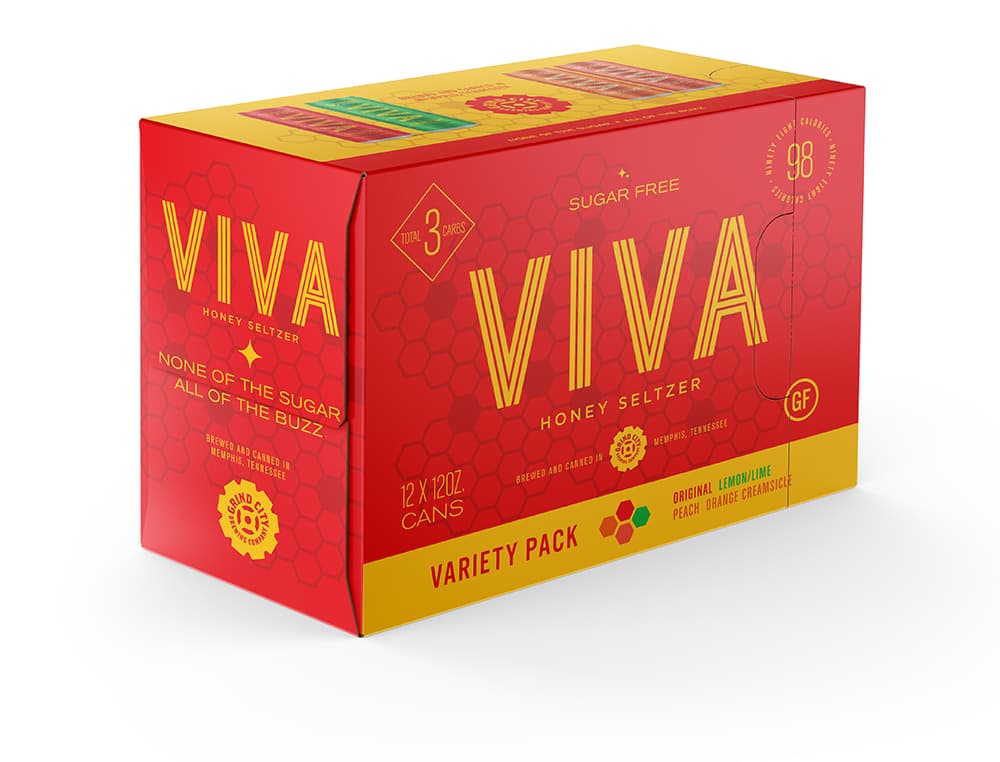 Raiford's hollywood hustle and disco dynamite
Raiford's is a Memphis institution and the ultimate "if you know, you know". A nightclub and disco that has to be seen to be believed, Raifords was established by its namesake Hollywood Raiford and then taken over by his daughter Paula after his passing. Every square inch of the space is covered in string lights and balloons. The drum set and stripper pole are also popular fixtures and of course what self respecting disco doesn't have a smoke machine?? Depicting Raiford's in all its glory on these labels was a tall order, but these cans capture the vibe of this one of a kind landmark.