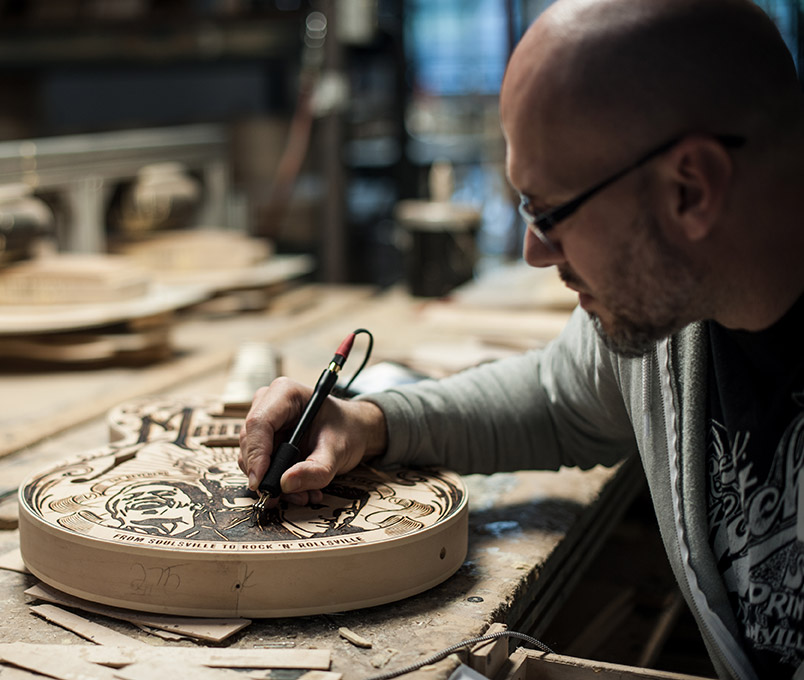 In my years as a graphic designer having done everything from magazine publishing to web design to small business brand development, one common thread has been ever present; a love for typography and a great admiration for the masters of lettering and type design. But it has only been in the last 5 years that I have made a concerted effort to study with any intensity the art of hand lettering..
My first design job was cranking out classified ads at the Daily News Journal in Murfreesboro, TN during my senior year at Middle Tennessee State University. Aside from a crash course in deadline management, the most significant thing I learned at that job was how to get creative with only a few design elements. At times with only a short headline, some body copy and, if I was lucky, piece of bad clip art. I always had an interest in type and a knack for working with it, but it is around this time these limitations enabled me to begin to see type as image and understand how letterforms could become the foundation for sophisticated compositions.
Nearly 20 years and 50+ local, regional, and national design awards later, I still rely upon those skills I learned at the most elementary level. My passion for craft has driven me to study and master the art of storytelling with letters in hopes that I can share with others the inherent beauty and versatility of letterforms.
All my lettering work and products are self initiated. I do not work on commission. I am currently holding workshops at the Memphis Jewish Community Center the first Sunday of each month through April 2019. Click here for more info.